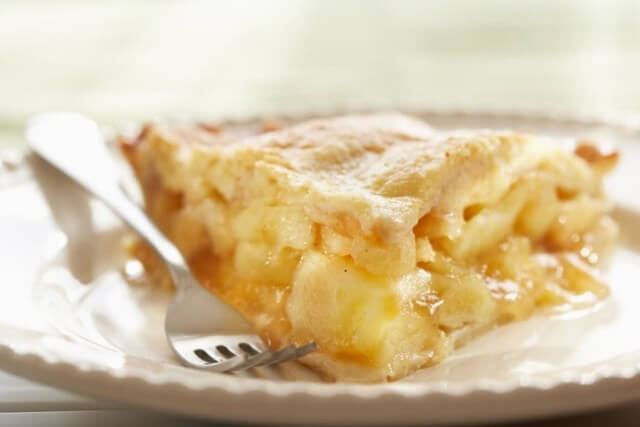 A Time-Tested Recipe of a Favorite Pie
There are a million recipes for Charlotte pie. Many of them are so unusual that sometimes it is very hard to prepare. Sometimes it seems that Charlotte is made of anything –eggplants, bread, crackers, cottage cheese, potatoes … After such recipes you think with special tenderness of a classic apple Charlotte without stale bread and ground crackers. It is very simple to cook – and such a pie just cannot be bad, it doesn't happen at all!
Recipe for the Classic Apple Charlotte
WHAT DO WE NEED?

3 eggs;
1 cup of flour;
1 cup of sugar;
1 kg of apples;
1/2 h. l. cinnamon;
2 tablespoons of cognac or brandy.

HOW TO PREPARE:
Wash the apples, cut out the core, cut them in segments. If you love your stuffing soft, similar to mashed potatoes, it is necessary to grind the apples. And if you are not against the apple peel, it isn't necessary to remove it.
Strew the cut apples with cinnamon, add 2 tablespoons of cognac or brandy and leave them for a while. It is better to cover the apples, so that they don't darken. It is possible to add a little lemon juice; it will help to keep the natural color of the apples.
Whip eggs with sugar to white homogeneous air mass. Gradually introduce a cup of flour into the egg mix and mix it with a spoon.
Warm up the oven to 180˚C.
Oil the baking dish with sunflower oil. Lay out the apples into the dish and evenly cover them with the dough.
Bake your Charlotte for 35-40 minutes before there is a golden crust. The gentle egg crust can burn very quickly; therefore it is possible to cover the form with foil. To check the readiness of the pie, pierce it with a toothpick –there shouldn't be traces of raw dough on it.
BY THE WAY: to measure flour, sugar and in general anything in kitchen the most convenient is a classical thick glass tumbler, 250 ml in volume.
Do you want to try an unusual tangerine Charlotte from the maestro of a confectionery genre Alexander Seleznyov? Then watch the video recipe!