If you're looking to upgrade your hairstyle for the new season, don't rush to get your hair cut just yet. Long hair is in style, so it's better to try out a new hair color instead. Modern hair dyes accentuate individuality, and we're here to give you a master class on hair tints and hair dyes.
Understanding Hair Colors and Skin Tones
Hair colors are typically divided into three categories: blondes, brunettes and red-heads. However, there are even more hair color variations, such as: dark blonde, platinum and chocolate tints. Also, they are divided into two types: warm and cold. In order to know one's type, it's necessary to define eye color, skin shade and natural color of hair.
Those who fall into the category of having a "warm" appearance typically have golden and peachy skin, amber, green and hazel eyes, chestnut hair with copper tones. The brightest representatives of this "warm" type are Penélope Cruz and Angelina Jolie.
Experts recommend women pay attention to their nutty, golden, red shades. The next colors are contradicted: light brown, ash-grey, platinum since they add several years more. Penélope Cruz demonstrates it in Broken Embraces when she tries on a wig a-la Marilyn Monroe. It's very attractive and sexy, but it does make her look like a cabaret dancer.
Nevertheless, Joshua Wood, a creative director of Wella Professional (a major German hair care company headquartered in Geneva, Switzerland), believes that blonde hair fits everyone. All you need is to find your perfect tint, which can be chosen according to your skin tone. Look at Jennifer Aniston, Anna Rubik and Kate Moss— they have different shades of hair.
"Cold" beauties have light-blue, grey-green and brown eyes, light or pinkish skin. The natural hair tints scale from ash-grey to black. Such women should choose light-brown, platinum and black colors. Also they like redwood and red wine tints. Bright golden-red tints, however, tend to worsen the skin color of a person with a "cold" appearance.
How to Choose the Right Hair Color 
A lot of women prefer to dye their hair at home. Cosmetic brands provide us with various palettes and have greatly improved the textures of hair dyes. The latest innovation is hair dye-mousse.
Thanks to the foam in hair dye-mousse, you can dye the most hard-to-get zones. For example: you can easily dye strands on back of the head and close to face. Also since the mousse is soaked in the hair, there is no need to dye each individual strand.
Before you take the leap and dye your hair, it is first important to determine what result you want—natural bright hair, more noticeable hair tint, add some red shine or change the color completely?
The most difficult step is to choose the right color. Look at your hair, then take a palette in a shop and try to find a strand that matches your color. It's number consists of two parts – the first figure is color depth and the second one is tint: honey, champagne, nacreous. Choose a color that is two tones lighter than your natural color depth. For example, if you have number 5, then you can take no more than 7. Then find a tint over the range of the depth color.
If you dye hair a lighter shade, keep in mind that at-home hair dyes add needed brightness but they don't change the color radically. We don't recommend you have your hair color go from Michelle Obama to Donatella Versace at home. Lighten hair gradually, otherwise you can really ruin it. If you want to dye your hair black, then choose any color depth.
Before, during and after.
If you want to get even colored hair, you must follow these important rules:
It is better to dye hair that is a bit dirty.
If you have long hair (more than 8 inches long), take two packs of dye.
Use a professional color cap, as it keeps the warmth and your hair will be colored at the time specified on the box. This cap also protects your skin from excess color.
Dye strands starting at the very roots and then move gradually to the edges, since they are too sensitive and have a weak structure. Thus, the dye will cling to these strands of hair more quickly than anywhere else.
Top 5 Recovery Remedies
Professional colorists recommend buying special care agents to help recover hair after it has been dyed. You can apply masks and balsams in three days to smooth hair scales and renew natural texture of strands.
Recovery conditioner for blondes: Sheer Blonde Color Renew, John Frieda:
Lavender adds bluish shade and neutralizes the hair's yellow hue. Moreover, an extract of lavender prevents hair loss.
Balsam-conditioner Bris color (Pantene Pro-V):
It contains UV filters to protect hair color from dimness and prevents hair damage. This balsam makes hair shine and recover its structure.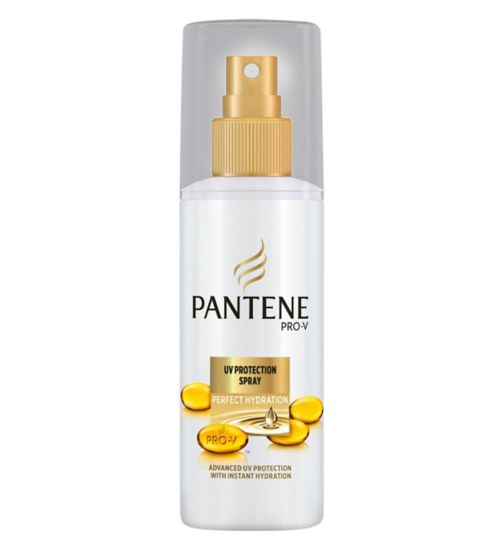 Recovery mask: Triple Moisture Deep Recovery Hair Mask, Neutrogena:
This mask for damaged hair intensifies due to an extract of olive and sweet almond. It is enough to use this mask once a week if you have combined hair (dry edges and greasy roots). If you have dry hair, then it is best to use this moisturizing therapy three times per week.
Nutritive Sérum Oléo-Relax, Kérastase: 
This moisturizing serum for very dry hair, strengthens fragile hair and allows it to reach a perfect smoothness. Experts believe this serum to be the best product for damaged hair.
Fluid for dyed: Color Finish, Wella System Professional
This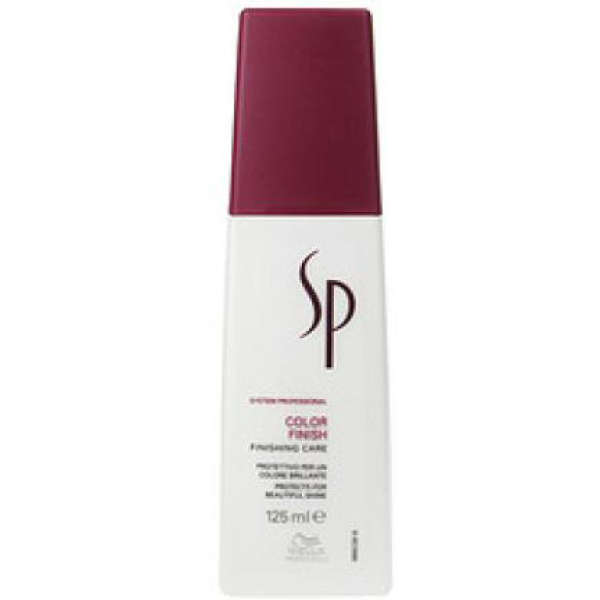 product is used to keep shade intensity and adds shine thanks to beeswax. You will save your time if you apply it at the end of hair styling to accentuate your hair's natural texture and to finish the hairdo.
The last and biggest piece of advice is to comb your hair. This massaging of your hair intensifies blood circulation and improves hair growth and its appearance.